Shahram Shiva is an award-winning translator and scholar of Rumi, author of several books, a performance poet, recording artist and teacher of advanced spirituality.
He is known for rich and entrancing concerts and performances and captivating talks and lectures.
Shahram Shiva is one of the original translators and popularizers of Rumi.
Shahram Shiva, in addition to concerts, conducts talks on the future of spirituality, consciousness expansion, vision manifestation, self-realization and the art of limitless living.
Shahram Shiva's latest album is LOVE EVOLVE and his latest book is Rumi's Untold Story. He is currently working on a new book, The Prophet Is You.

Contact, Copyright Permissions,
Queries, Interview Requests & Bookings
info@rumi.net

Music Publishing
Racing Shiva Records
info@rumi.net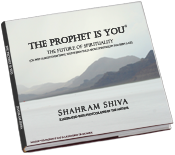 "THE PROPHET IS YOU"® is
Shahram Shiva's next book.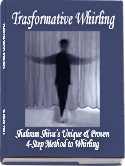 NEWS:

>> Shahram Shiva's latest book Rumi's Untold Story: From 30-Year Research is now available as Amazon Kindle & Paperback.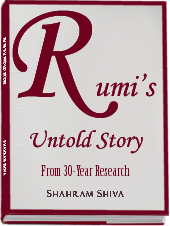 >> Shahram Shiva's book "Transformative Whirling: Shahram Shiva's Unique & Proven 4-Step Method to Whirling" is now available as Amazon Kindle & Paperback.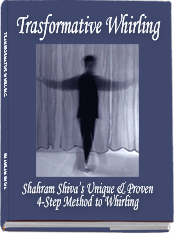 >> Shahram Shiva's Rumi poems have now been translated into Chinese in a new book released in 2017.
>> Shahram Shiva's articles in Huffington Post.
http://www.huffingtonpost.com/shahram-shiva
>> Listen to a 30-min radio interview with Shahram Shiva by host Mari Frank on KUCI.FM in SoCal.
>> Watch a Talk Show Interview with Shahram Shiva on Actors Entertainment with host Kim Estes. A Pepper Jay Productions.
http://www.ustream.tv/recorded/51670005
>> An Interview with Spirituality Teacher Shahram Shiva by Eliza Gales Interviews

>> Shahram Shiva is conducting a tour of Los Angeles area. Please visit our EVENTS section for more info.
>> Shahram Shiva's celebrated new album LOVE EVOLVE is on the Newswire: "New Album by #Rumi Expert, Shahram Shiva Blends Chill-out and Dance Music with #Yoga and Spiritual transformation."
UPCOMING EVENTS:
No events scheduled at this time.